SWFT Pro Disposable 5% 2000 Puffs 10 Pack Bulk Wholesale
SWFT Pro Disposable 5% 2000 Puffs 10 Pack Bulk Wholesale - SWFT
SWFT Pro Disposable 5% 2000 Puffs 10 Pack Bulk Wholesale - SWFT
---
---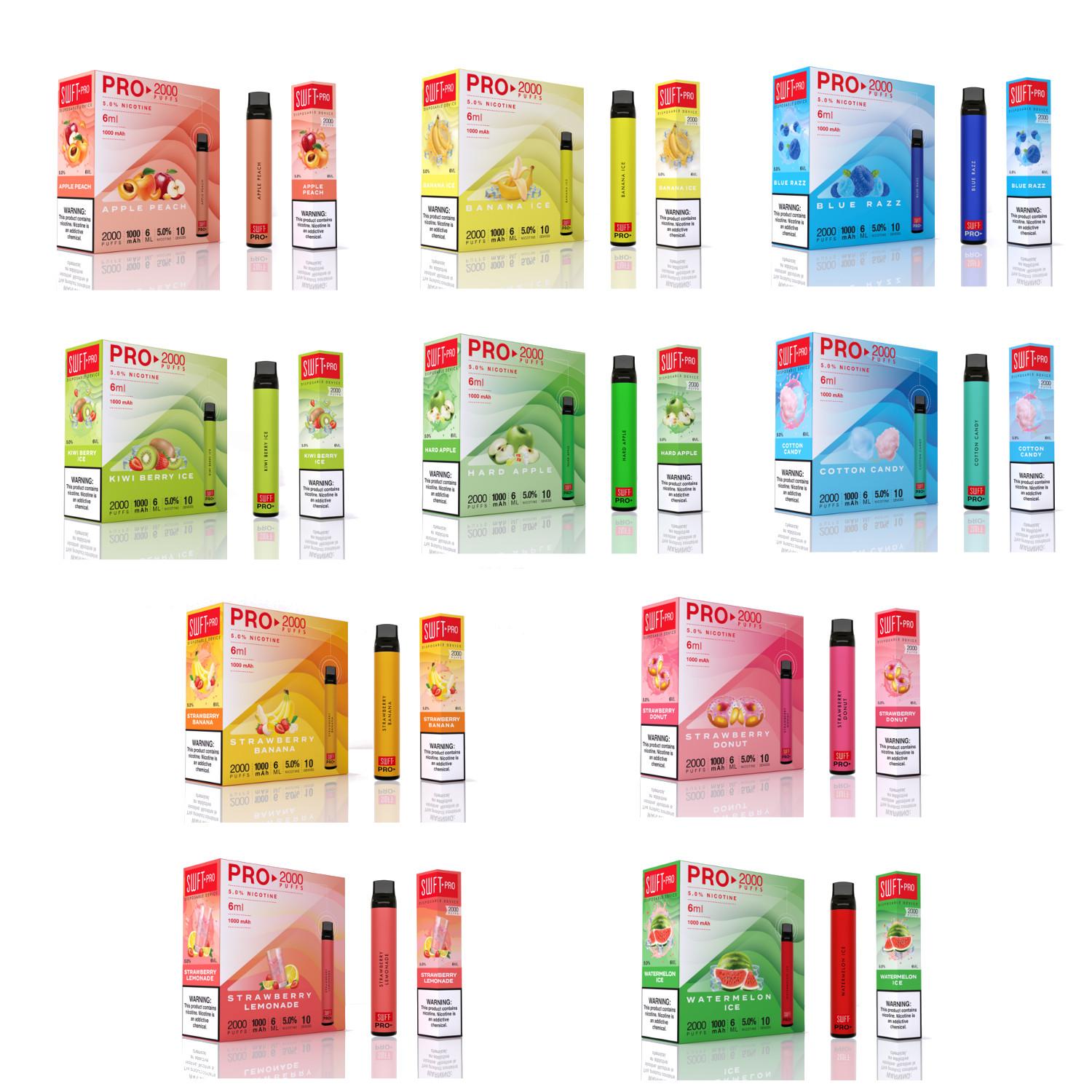 Send this to a friend
SWFT Pro Disposable 5% 2000 Puffs 10 Pack Bulk Wholesale
Product details
SWFT Pro Disposable 5% 2000 puffs is an all-in-one disposable device integrated with built-in 1000mAh battery, ignition activated and 6ml 50mg saline e-juice. It has approximately 2000 puffs per device.
Flavors:
Apple Peach: Combination of crisp, ruby red apples and peaches
Banana Ice: Ripe yellow bananas with a cool burst of minty freshness
Blue Razz: Hand-picked blue raspberries
Cotton Candy: Traditional carnival candy confection
Hard Apple: A candy inspired creation reminiscent of your favorite green hard candy
Kiwi Berry Ice: A tropical intermingling of sweet and tart kiwis and mouthwatering strawberries
Strawberry Banana: Hand-picked strawberries and bananas with the perfect hint of sweetness
Strawberry Donut: Freshly baked donut batter topped with tantalizing strawberry glaze
Strawberry Lemonade: Freshly-squeezed lemons and ripe straberries
Watermelon Ice: A juice concoction of succulent watermelons with an icy twist
Product reviews
Be the first to review this product.