Oro Twist Flow Disposable 3000 Puffs Wholesale
Oro Twist Flow Disposable 3000 Puffs Wholesale - Oro
Oro Twist Flow Disposable 3000 Puffs Wholesale - Oro
---
---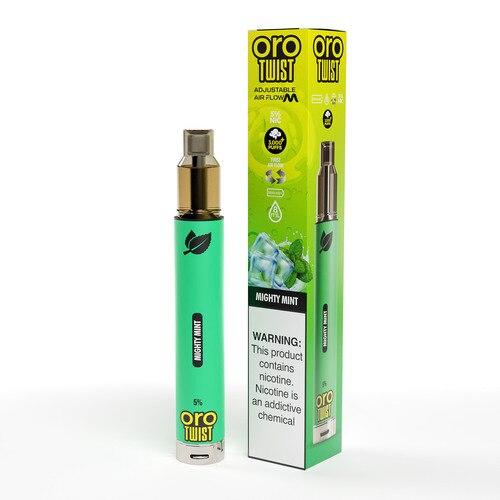 Send this to a friend
Oro Twist Flow Disposable 3000 Puffs Wholesale
Product details
The Oro Twist Flow Disposable 3000 Puffs is an innovative pre-filled disposable device that is bigger and better than any other device on the market. The ORO Max Flow has twice as many puffs as the next major disposable manufacturer, making it one of the longest-lasting new generation disposables, while maintaining its compact size and portability. The ORO Max Flow Twist also makes the most of every flavor with adjustable airflow for a smooth intake.
Flavors:
Aloe Grape
Banana Freeze
Cool Lush
Cool Peach
Mighty Mint
Raspberry Melon
Sweet Melon
Very Berry
Features:
E-juice 8mL
Nicotine
Battery 1000mAh
3000 Puffs Per Device

*Minimum quantity 10pcs
Product reviews
Be the first to review this product.