Uwell Crown Replacement Ni200 Nickel Coils 4pcs
Uwell Crown Replacement Ni200 Nickel Coils 4pcs - Uwell
Uwell Crown Replacement Ni200 Nickel Coils 4pcs - Uwell
---
---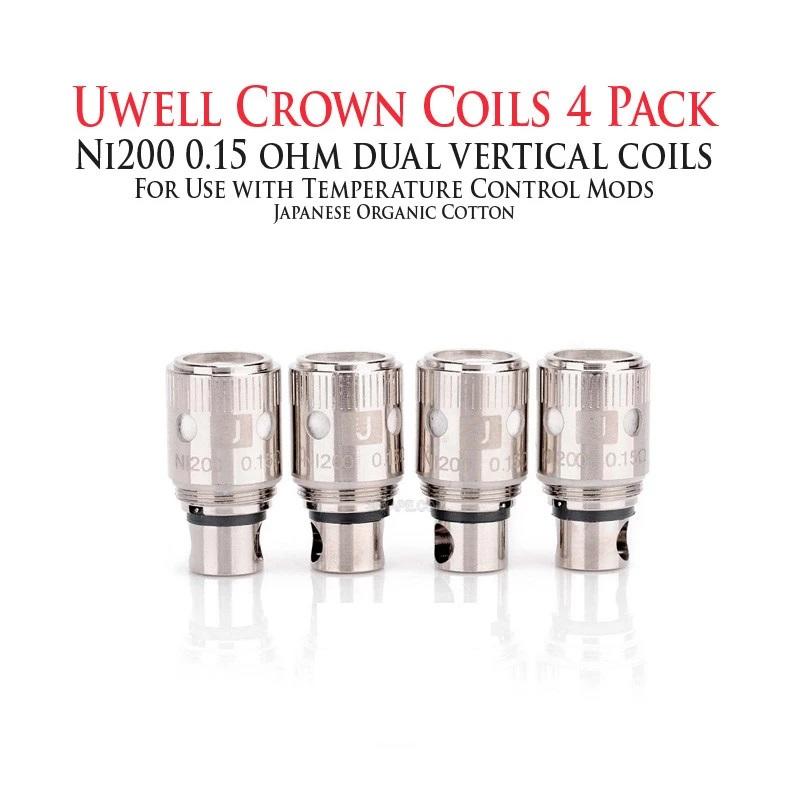 Send this to a friend
Uwell Crown Replacement Ni200 Nickel Coils 4pcs
Product details
UWell Crown Replacement Ni200 Nickel Coils are specifically designed to extend the life of the Uwell Crown Sub-Ohm TC Tank. These state-of-the-art dual coils have a large airflow design and Ni-200 heating wire, which ensures high steam production while maintaining excellent thermal conductivity for cloud drivers. The dual-coil TC with a clear 0.15 ohm coded resistance is pre-assembled from 100% Japanese organic cotton, which prevents dry products from entering and provides an unrivaled flavor.
Features:
0.15 Ohm Ni200 Wire Coil
Finished with 100% Japanese Organic Cotton
Stainless steel construction
Compatibility: Uwell Crown Sub-Ohm TC Tank
Includes:
4pcs replaceable coils Ni200 Uwell Crown 
Product reviews
Be the first to review this product.