Uwell Valyrian 2 Sub-Ohm Tank 6ml Self-Cleaning
Uwell Valyrian 2 Sub-Ohm Tank 6ml Self-Cleaning - Uwell
Uwell Valyrian 2 Sub-Ohm Tank 6ml Self-Cleaning - Uwell
---
---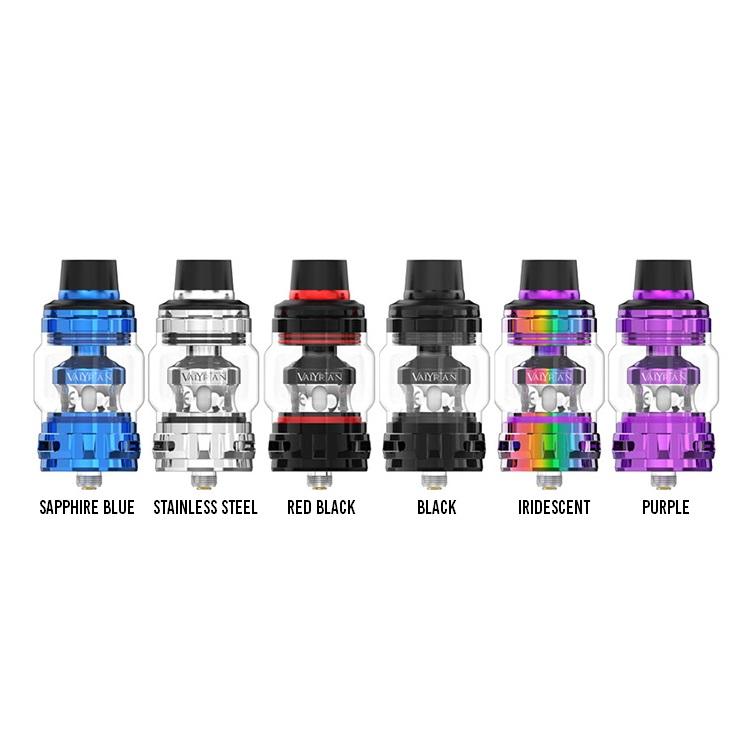 Send this to a friend
Uwell Valyrian 2 Sub-Ohm Tank 6ml Self-Cleaning
Product details
The Uwell Valyrian 2 Subohm Tank is an upgrade to its predecessor with a capacity of 6ml e-juice, Pro-FOCS self-cleaning and flavoring technology and the use of the new Valyrian 2 coils. The Valyrian has a diameter of 29 mm and is equipped with a hinged lid filling system. Its Pro-FOCS aroma tasting technology helps burn off excess old e-juice to properly prepare the coil for a new flavor ejuice, essentially self-cleaning.
Specifications:
29mm diameter
Tank capacity: 6ml
Patented Self-cleaning technology
Pro-FOCS Flavor Tasting technology
Flip-cap top-fill system
Hand polished
Coil options:

Single Mesh 0.32ohm ~ 90W-100W smooth & largest airflow
Dual Mesh 0.14ohm ~ 80W-90W thick vapor production
Triple Mesh 0.16ohm ~ 90W-100W full and original flavor
Quad Mesh 0.15ohm ~ 100W-120W massive cloud and flavor production
Includes:
1 x Valyrian 2 Tank
1 x Single Mesh 0.32ohm coil pre-installed
1 x Dual Mesh 0.14ohm coil
1 x Spare glass tube
1 x Pack of o-rings
1 x Drip tip cover
Product reviews
Be the first to review this product.