Voopoo PNP-VM3 Single Mesh Coils 0.45ohm
Voopoo PNP-VM3 Single Mesh Coils 0.45ohm - Voopoo
Voopoo PNP-VM3 Single Mesh Coils 0.45ohm - Voopoo
---
---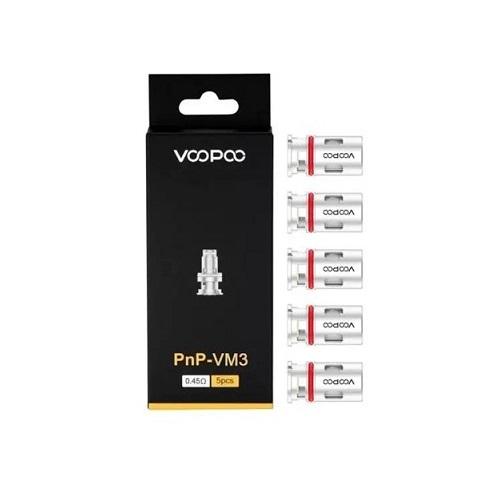 Send this to a friend
Voopoo PNP-VM3 Single Mesh Coils 0.45ohm
Product details
Voopoo PNP-VM3 Mesh Coil is a single mesh 0.45ohm coil designed for restricted direct lung style vaping, recommended for use with less than 25mg nic salt. Below is a list of which devices use this coils.
Recommended wattage range:
Applicable Devices:
Vinci
Vinci R
Vinci X
Vinci Air
Drag S
Drag X
Navi
PnP 22 & 20
5pcs per pack

Product reviews
Be the first to review this product.