Vyce Disposable Vape 5% 250 Puffs | 10 Pack Per Box | Wholesale
Vyce Disposable Vape 5% 250 Puffs | 10 Pack Per Box | Wholesale - Vyce
Vyce Disposable Vape 5% 250 Puffs | 10 Pack Per Box | Wholesale - Vyce
---
---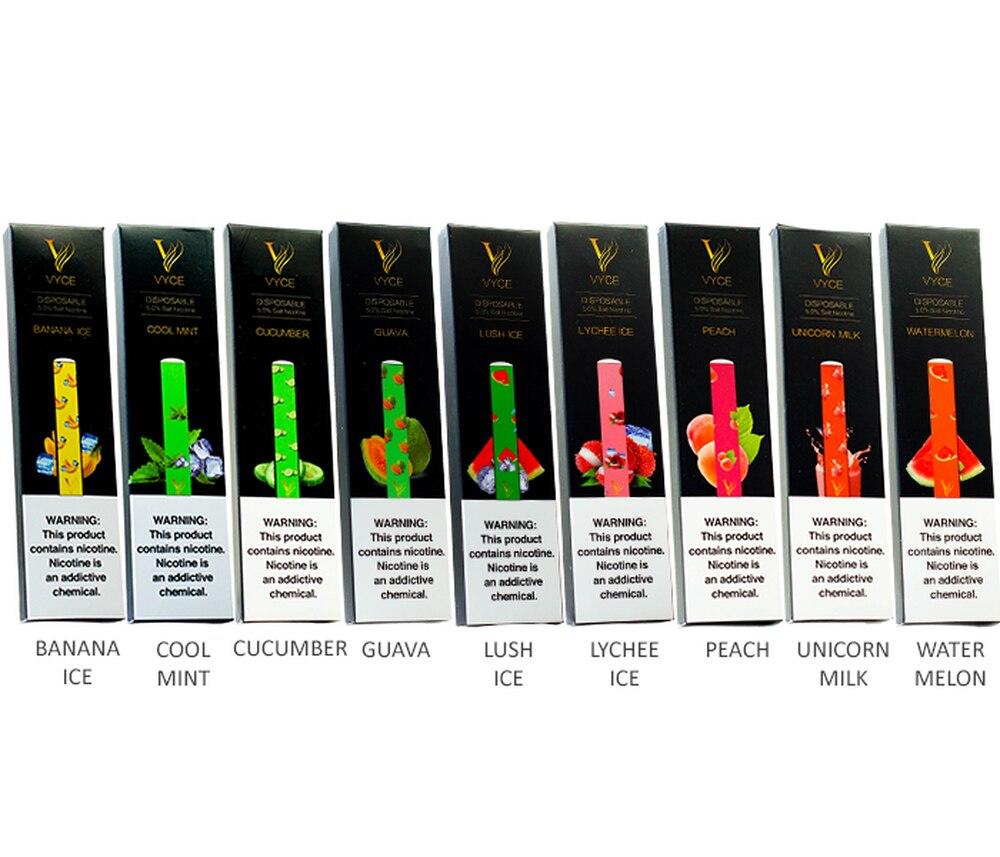 Send this to a friend
Vyce Disposable Vape 5% 250 Puffs | 10 Pack Per Box | Wholesale
Product details
The Vyce vape disposable 5% bar is an device that comes with a mouth-watering e-juice taste, each device contains 5% nicotine salt and is thrown away at the of finished use. No need to charge or top up. Each display has 10 bars.
Features:
Disposable pod device requires no maintenance, charging or refilling
Available Nicotine: 5% 50mg
Pre-charged, Simply puff on the device to activate
Pre-filled, no need for messy refills
Compact and Portable
250 Puffs per device
Flavors:
Banana Ice
Cool Mint
Cucumber
Guava
Lush Ice
Lychee Ice
Peach
Unicorn Milk
Watermelon
Peach Ice
Mango
Includes:
10 Vyce Disposable Vape 5%
Product reviews
Be the first to review this product.