Wave Bar Disposable Vape 5% 1 Bar
Wave Bar Disposable Vape 5% 1 Bar - Wave Bar
Wave Bar Disposable Vape 5% 1 Bar - Wave Bar
---
---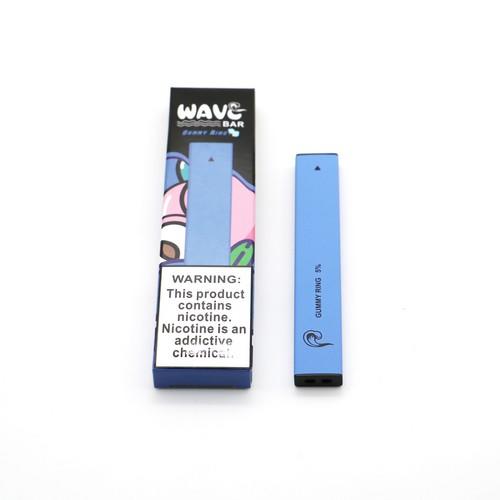 Send this to a friend
Wave Bar Disposable Vape 5% 1 Bar
Product details
The Wave Bar is a disposable versatile system that requires no charging or refueling. Each Wave Bar contains 1.3ml of salt nic e-juice. Wave Bar powered by a pre-charged 280mAh battery.
Flavor:
Lemon Cake: A perfect balance of lemon and cake
Lush Ice: Refreshingly icy watermelon
Mango Ice: Sweet and juicy mangoes blended with an icy blast
Pina Colada: Exotic mixture of pineapple and coconut
SIC: Strawberry ice cream; sweet strawberries paired with a creamy vanilla taste
Strawberry Mango: The perfect blend of sweet strawberries and ripe mangoes
Tobacco: Bold and flavorful tobacco with every hit
Specifications:
280mah battery
E-juice capacity: 1.3ml
300+ puffs per device
Disposable
No need for refilling
50mg (5%) salt nicotine
Product reviews
Be the first to review this product.