Yogi Salts Vape Juice Collection 30ml VG/PG 50/50 Salt Nic E-juice
Yogi Salts Vape Juice Collection 30ml VG/PG 50/50 Salt Nic E-juice - Yogi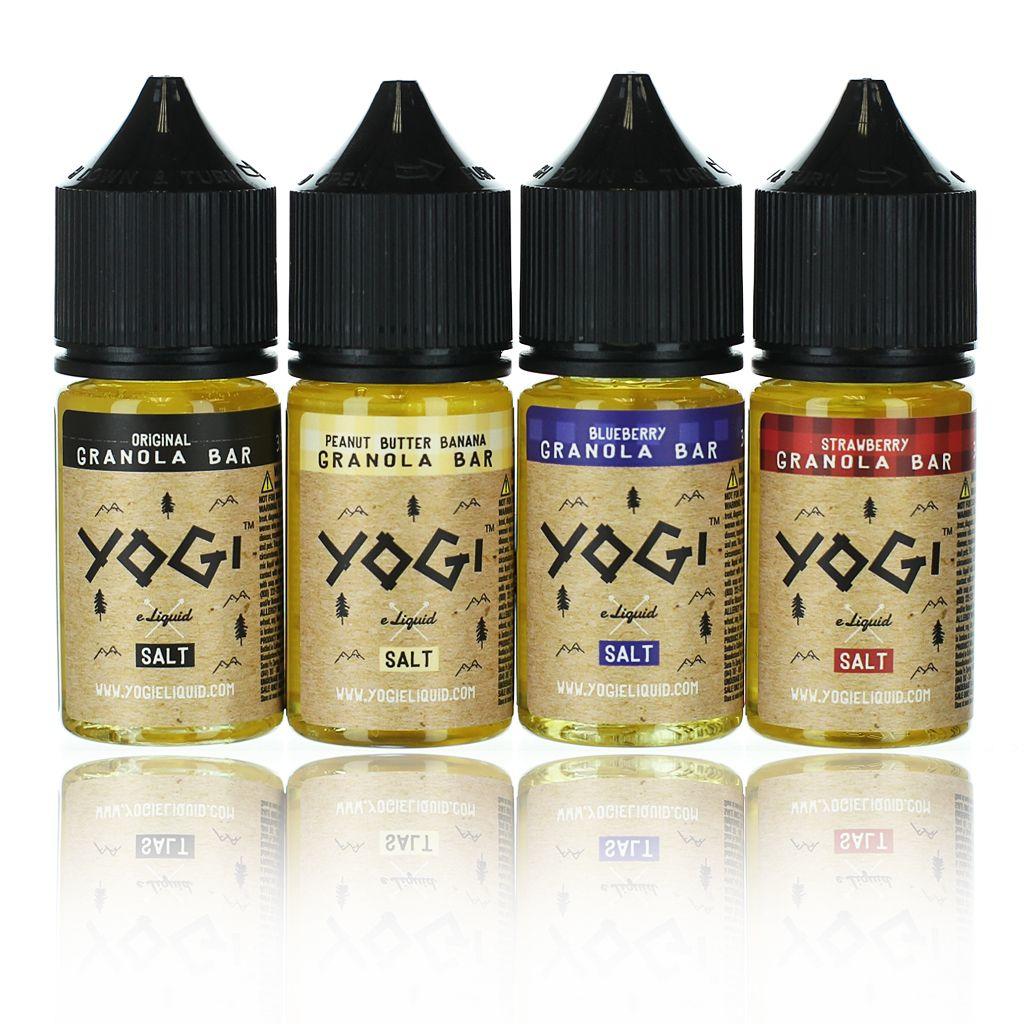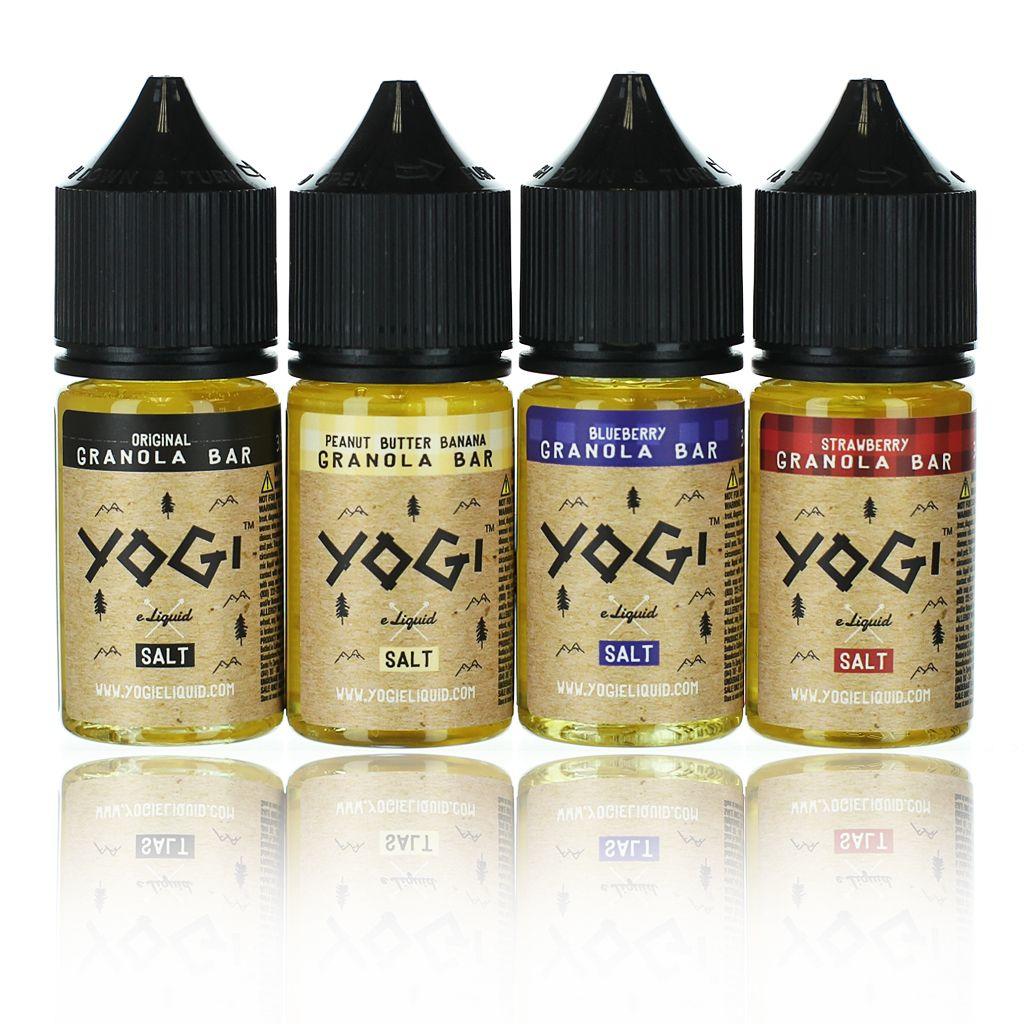 Yogi Salts Vape Juice Collection 30ml VG/PG 50/50 Salt Nic E-juice - Yogi
---
---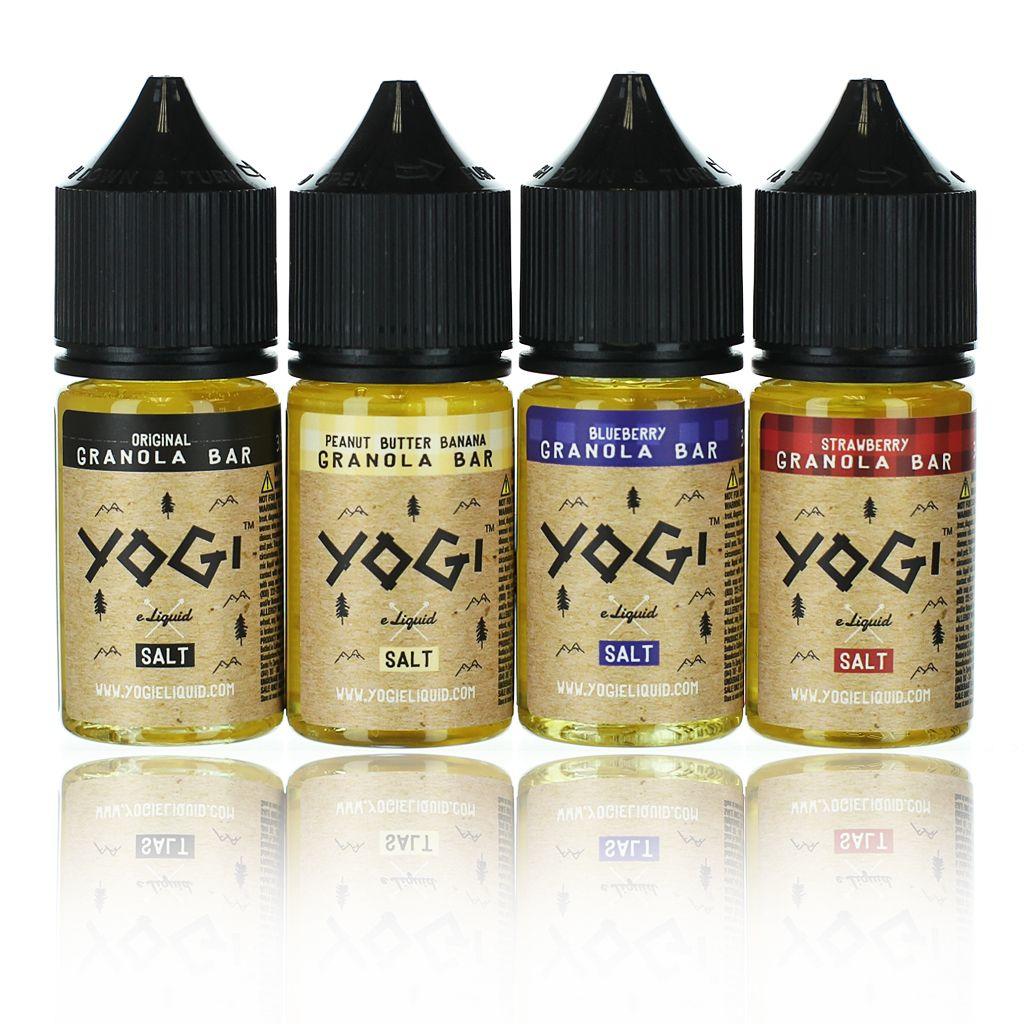 Send this to a friend
Yogi Salts Vape Juice Collection 30ml VG/PG 50/50 Salt Nic E-juice
Product details
Product Features:
Granola Bar
VG/PG: 50/50
Nicotine Level: 35MG, 50MG
Bottle Size: 30ml
Flavor Profile: 
Blueberry: The expertly mastered honey granola bar taste from Yogi, now blended together with fresh tasting wild blueberries. A smooth vape with a satisfying throat hit.
Original: The perfectly crafted granola taste, full of the enriching flavors of fresh warm granola sweetened by the natural taste of fresh golden honey. 
Peanut Butter Banana: Enjoy a fresh morning taste of hearty granola and creamy peanut butter, topped off with a drizzle of thick gooey honey, all packed into a dense vapor cloud with a full throat hit.  
Strawberry: A sweet and savory blend of sweet strawberry, granola, and honey. Perfect for all day vape snack lovers. 
Java: Sweet granola bar with a nice mix of ground java beans.  
Lemon: A tart taste of lemon pairs nicely with the granola bar flavor.
Product reviews
Be the first to review this product.